Covid Notice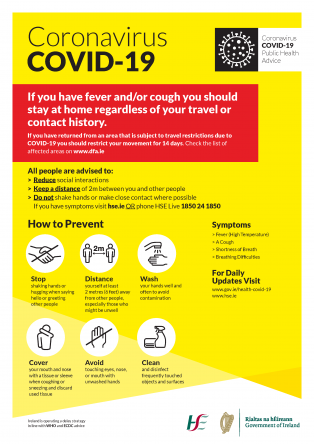 We would please request that all visitors to the RST Community centre adhere to these regulations so that we can prevent the spread of the coronavirus
Booking of meeting rooms to made in advance only – No walk-in bookings will be accepted.
Face Masks must be worn inside the centre at all times.
Please sanitise your hands whenever possible using the sanitise stations provided.
Please follow and respect the social distancing signage and HSE protocols whenever possible.
We remind you that coughing/sneezing must be into a tissue or your elbow at all times.
No handshakes allowed – try to limit contact with each other where possible.